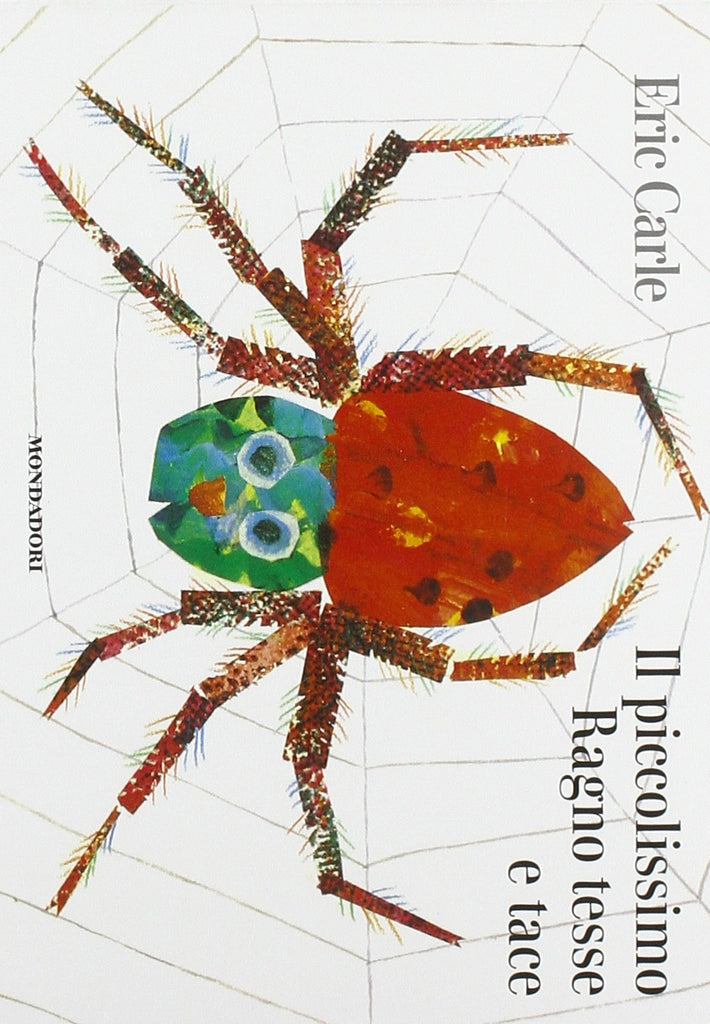 Eric Carle in Italian: Il piccolissimo ragno tesse e tace - The very busy spider (Italian)
Language
Italian
Descriptions
by Eric Carle
Early one morning a little spider spins her web on a fence post. One by one, the animals of the nearby farm try to distract her, yet the busy little spider keeps diligently at her work. When she is done, she is able to show everyone that not only is her creation quite beautiful, it is also quite useful!

"A beautifully executed work for the very young that satisfies the needs of both visually handicapped and sighted children without losing its artistic integrity."
Dall'autore del "Piccolo Bruco Maisazio", un libro arricchito da particolari in rilievo che il bambino si divertirà a scoprire "accarezzando" le pagine.
Ages 1-4; 25 Pages; Hardcover

 (12.6 x 1.7 x 18 cm

)
---
Share this Product
---
---
More from this collection