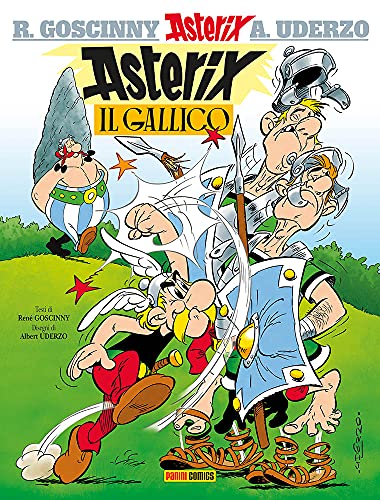 Asterix il Gallico (Italian)
Language
Italian
Descriptions
by Rene Goscinny
Read the first story of that famous Gaul - "Asterix the Gaul" in Italian. Enjoy Asterix, Obelix and all their Druid friends in the best loved character in European comics.
Non c'è romano che scampi ai loro pugni, non c'è arrosto di cinghiale che sopravviva al loro formidabile appetito: finchÉ ci saranno Asterix e Obelix a difendere il villaggio, la conquista della Gallia sara un incubo per Cesare e per i poveri centurioni che incroceranno la loro strada!
Ages 7-12; 48 pages; Paperback.
---
Share this Product
---