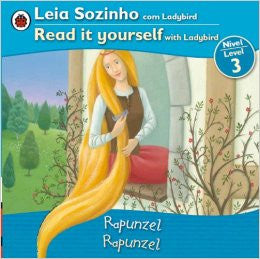 Rapunzel: Read it yourself , level 3 (Portuguese-English)
---
Read it yourself 
is a series of classic, traditional tales, written in a simple way to give children a confident and successful start to reading. 
Each book is carefully structured to include many high-frequency words that are vital for first reading. The sentences on each page are supported closely by pictures to help with reading, and to offer lively details to talk 
about.
The books are graded into four levels that progressively introduce wider vocabulary and longer stories as a reader's ability grows.
Ages 3 and up; 32 Pages; Paperback
---
Share this Product