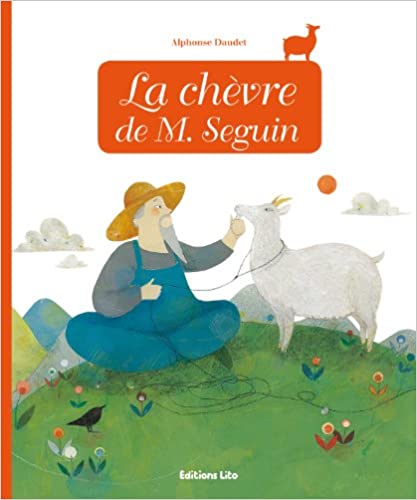 Childrens Book in French: La Chèvre de M. Seguin - Minicontes classiques (French)
---
by Alphonse Daudet (Author); Anne Royer (Adapted by) 
M. Seguin avait choisi, cette fois, une chèvre toute jeune croyant ainsi la retenir. Mais Blanquette, comme toutes les autres, préféra la bruyère des montagnes au pré vert de son clos; la liberté et ses risques plutôt que la sécurité et l'ennui. Elle comprit bientôt qu'il ne suffisait pas d'être brave et courageuse pour se défendre contre le loup qui, lui aussi, goûte la griserie des grands espaces.
Too many children today no longer know the classic tales. These tales help to grow,
enrich the imagination and bring to life a morality full of humor where the bad guys are punished and the little ones rewarded. To facilitate access to this tremendous wealth of children's literature, here is a collection at a low price, with beautifully illustrated stories and especially texts, suitable for children.

Ages 3-6; 12 Pages; Paperback
---
Share this Product
---
More from this collection