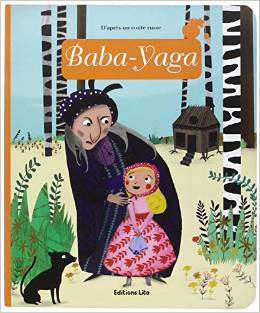 Baba-yaga: Minicontes classic (French)
---
by Anne Royer (Author); Mary Paruit (Illustration)
Once Upon a Time ... a little girl who had lost his mother and whose father had married his second wife, a horrible stepmother who wanted to get rid of it. To do this, she sent him on an errand with her sister, Baba Yaga, the cruelest of ogresses .
Once Upon a Time ... the great classics of our childhood tales, stories and legends.  
Too many children today do not know the classic tales.These tales, however, help to grow; enrich the imagination; bring to life a moral;  humorous where the wicked are punished and smaller rewarded; tales that make you want to learn to read and later to tell.
To facilitate access to this incredible wealth of children's literature, this collection is cheap with beautifully illustrated stories and texts adapted to the younger
Ages 4-8; 12 Pages; Paperback
---
Share this Product
---
More from this collection