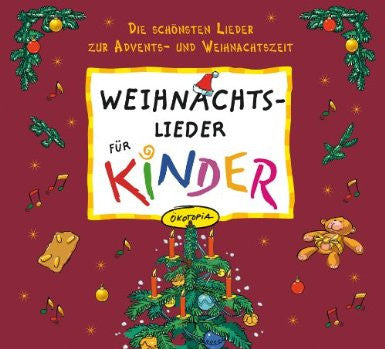 Weihnachts - Lieder fur kinder CD+ book with lyrics (German)
---
Evocative Christmas time: What would Christmas be without songs! 

The CD features 15 new songs known as around the Advent and Christmas season, presented by the children songwriters Pit Budde & Josephine Kronfli, Wolfgang Hering, Hartmut E. Höfele, Ralf Kiwit and the group Wunderbundt. 

 T

he songs are great to listen, sing along and join in and create a festive atmosphere. 

The 16-page full-color booklet holds all lyrics ready. 
Playing Time: 47 min

Ages  2 and up; 16 Pages; Book+CD (47 min)
---
Share this Product