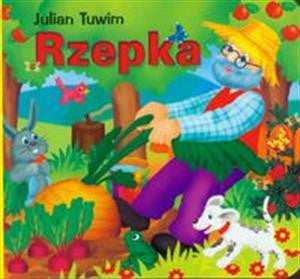 Rzepka - The Giant Turnip (Polish)
Language
Polish
Descriptions
By Julian Tuwim
"Zasadzil dziadek rzepke w ogrodzie, chodzil te rzepke oglodac co dzien.
Wyrosla rzepka jedrna i krzepka, schrupac by rzepke z kawalkiem chlebka!"
Rzepka, is a famous russian fairy tale "The giant turnip" ;retold in verse by a brilliant Polish poet and writer. Julian Tuwim was born in 1894. He was a major figure in his nation's literature.;He was awarded many times for his poetry, among them was the Literary Award of Lodz (1928, 1949), Pen Club Award for translations from Puszkin (1935) and the national award (1951).
Ages 2-7; 10 Pages; Board Book
---
Share this Product
---