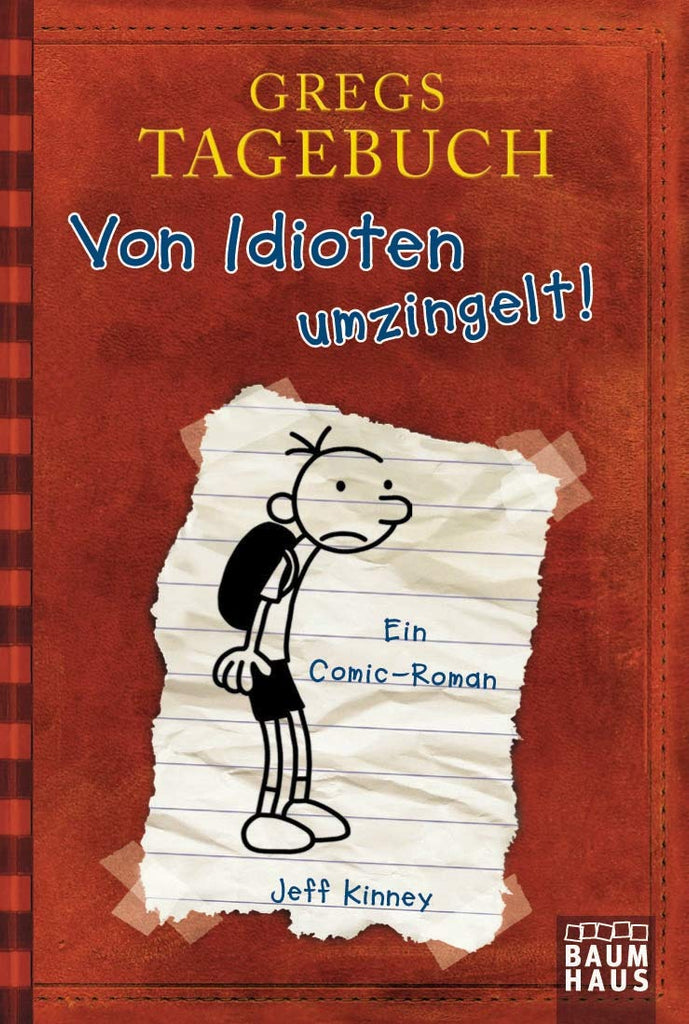 Gregs Tagebuch 1: Von Idioten umzingelt -
---
by Jeff Kinney
Acclaimed debut author Jeff Kinney brilliantly re-creates the typical humor and logic of middle school boys sidling into adolescence.
Sixth grader Greg Heffley doesn't understand his annoying younger brother, obnoxious older one, or well-meaning parents. But he knows enough to record his daily thoughts in a manly journal—not some girly diary. In a unique novel brimming with laugh-out-loud moments, Greg chronicles his first turbulent year of middle school.
Greg hat von seiner Mutter ein Tagebuch geschenkt bekommen. Und das, obwohl Tagebücher doch eigentlich nur was für Mädchen sind! Oder etwa doch nicht? Greg jedenfalls beginnt einfach mal darin zu schreiben und zu zeichnen: über seine lästigen Brüder, seine Eltern, seinen trotteligen Freund Rupert, den täglichen Überlebenskampf in der Schule, ein echt gruseliges Geisterhaus und über den verbotenen Stinkekäse.
Ages 6-12; 224 Pages; Paperback 

 (

12.3 x 2 x 18.5 cm)
---
Share this Product
---
More from this collection