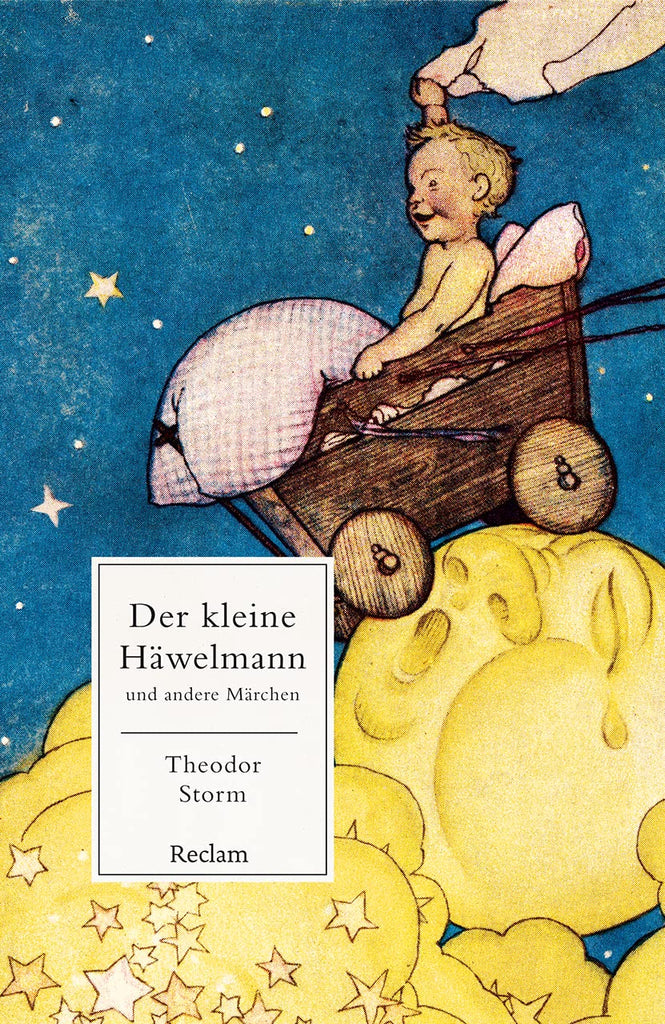 Der Kleine Havelmann und andere Marchen-The Little Hawelmann and Other Fairy Tales - German
---
by Theodor Storm
"More, more!" calls little Häwelmann when his mother rolls him around the room on his roller bed. When his mother fell asleep, little Häwelmann sets out on his own: an adventurous journey through the night to the moon begins. If that works out?
In addition to the »Kleinen Häwelmann«, written in 1849 for Storm's son Hans, the edition also contains the fairy tales »Hinzelmeier« and »Die Regentrude« as well as an afterthought.
»Mehr, mehr!«, ruft der kleine Häwelmann, wenn die Mutter ihn in seinem Rollenbett in der Stube herumfährt. Als die Mutter eingeschlafen ist, macht sich der kleine Häwelmann selbst auf den Weg: Eine abenteuerliche Fahrt durch die Nacht bis zum Mond beginnt. Ob das gut geht?
Die Ausgabe enthält neben dem »Kleinen Häwelmann«, 1849 für Storms Sohn Hans geschrieben, außerdem die Märchen »Hinzelmeier« und »Die Regentrude« sowie eine Nachbemerkung.
Ages 2-6; 94 Pages; Paperback (9.2 x 0.6 x 14.4 cm)
---
Share this Product
---
More from this collection