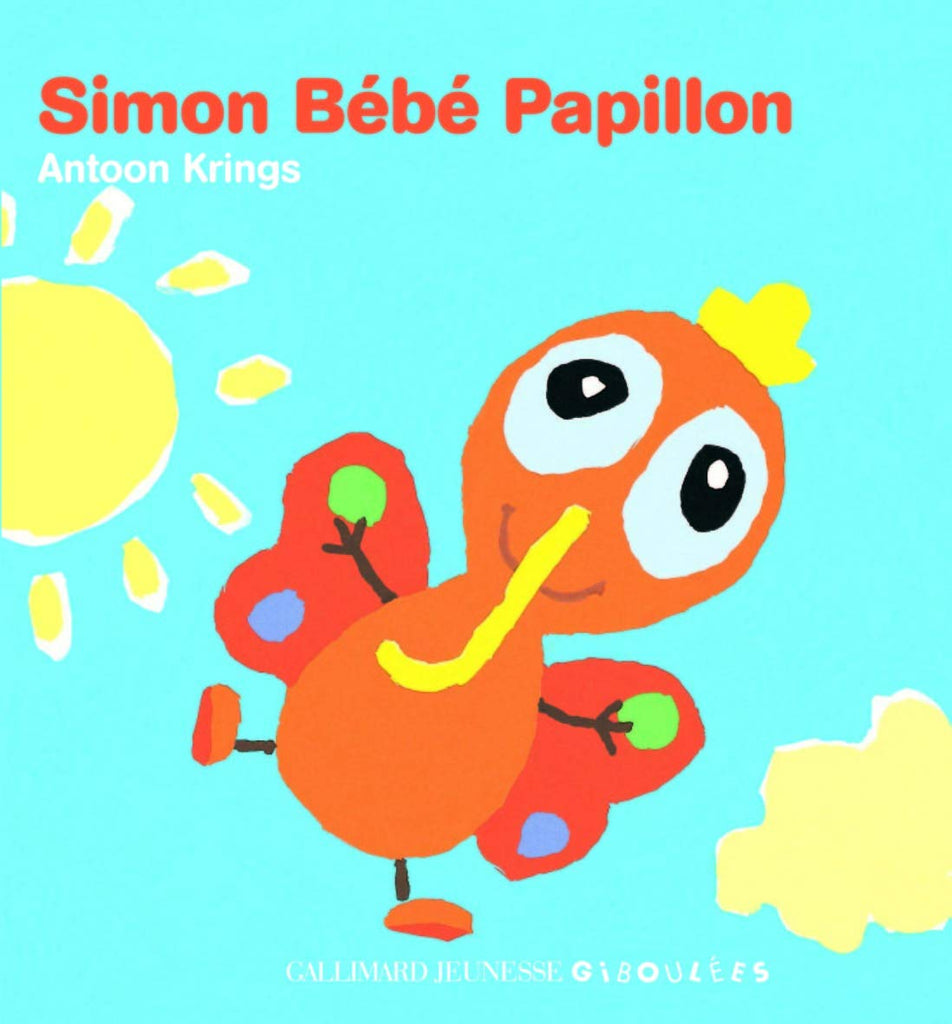 Simon bebe Papillon (French)
---
by Antoon Krings
Simon, un amour de bébé papillon, se fait beau, met son chapeau, pour fêter l'arrivée du printemps. Il entraîne Béa Bébé Abeille dans sa ronde et il y a tant de fleurs dans le jardin qu'il ne sait plus laquelle embrasser...
Simon enjoys the company of flowers and flies from one to the other. However, one morning the flowers do not want to open. Simeon goes to investigate and learns that a mysterious moth is giving balls while playing the trumpet.
Delightful story about a cute butterfly for young children who can read more than a sentence per page in French. Animal Series. A little more difficult to read, with a paragraph on each page. Enjoy these delightful stories cleverly illustrated, each centered around a different creature.
Ages 2-6; 12 pages; Hardcover
---
Share this Product
---
More from this collection