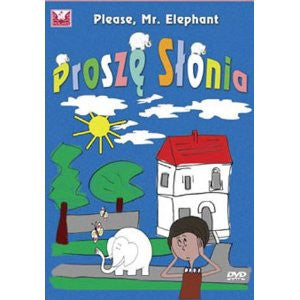 Prosze Slonia (Please, Mr. Elephant) - DVD (Polish)
---
A very popular Polish TV program.
The story of a young elephant living with a family as a household pet. Prosze Slonia (Please, Mr. Elephant) is a story about a boy (Pinio) that wants to have a pet, but his parents will not let him. In his attic, Pinio finds a small porcelain elephant named Dominik. Because Pinio does not like to take his vitamins, he gives them to the porcelain elephant. However, the elephant grew and grew as he got more vitamins, until he no longer fit in the house. The escapades of Pinio and Dominik that follow are very funny and entertaining.
This cartoon is in Polish (there are no subtitles), and is 67 minutes in length, but it's relatively easy to get the gist of.
Ages 2-8; DVD 67 min
Format: Color, NTSC;  Language: Polish; Subtitles: English;   Region: Region 1
---
Share this Product
---
More from this collection