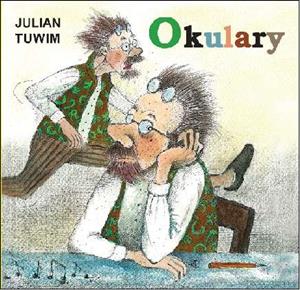 Okulary - Glasses (Polish)
---
by Julian Tuwim
A poem all Polish kids know...JulianTuwim was a major figure in Polish Literature admired for his contribution to children's literature. He was a recipient of the prestigious Golden Laurel of the Polish Academy of Literature in 1935.  His one of the most famous children's poem - "Lokomotywa" (The Locomotive) (1938, tr. 1940) was translated into many languages.
Książeczka kartonowa dla najmłodszych ze znanym wierszem Juliana Tuwima.
"Biega, krzyczy pan Hilary: "Gdzie są moje okulary?" Szuka w spodniach i w surducie,. W prawym bucie, w lewym bucie. Wszystko w"...
Ages 2-6; 10 Pages; Board book
---
Share this Product
---
More from this collection