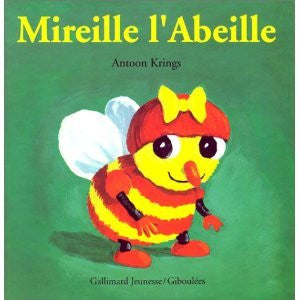 Mireille l'Abeille (French)
Language
French
Descriptions
Animal Series by Antoon Krings.
Delightful story about a little bee for youngchildren who can read more than a sentence per page in French. A little more difficult to read, with a paragraph on each page. Enjoy these delightful stories cleverly illustrated, each centered around a different creature.
Mireille est une abeille consciencieuse... et gourmande. Elle ramasse du pollen chaque matin pour en faire des pots de miel. Jusqu'au jour o elle retrouve ses pots... vides! Qui a mange son miel? Ce livre est le premier titre d'une longue serie vendue a plus de 2 millions d'exemplaires en France. La collection consacree aux Droles de petites betes raconte aux enfants (dès trois ans) la vie d'un jardin imaginaire avec beaucoup d'humour et de poesie.
Ages 5-12; 24 pages; Hardback
---
Share this Product
---