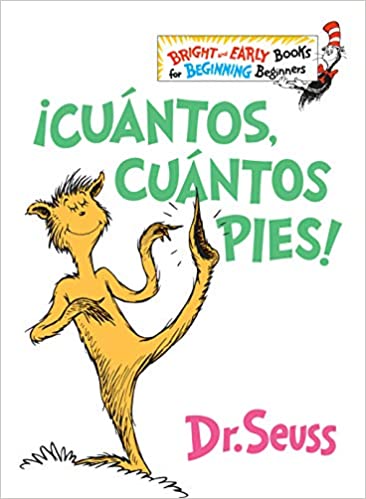 Dr Seuss in Spanish: Cuantos, Cuantos Pies - The Foot Book (Spanish)
---
by dr Seuss
¡Edición en español y rimada del clásico de Dr. Seuss de la colección Bright & Early Book acerca de los opuestos!
Explore all different kinds of feet, from fast to slow, front to back, big and small, and learn about opposites! Dr. Seuss's rhymes will delight young readers and help them discover the world around them, starting with their own bodies!
Combining brief and funny stories, easy words, catchy rhythm, and lively illustrations, Bright and Early Books are an ideal way to introduce the joys of reading to children.
Ages 3-8; Pages 36; Hardcover (6.75 x 0.4 x 9.31 inch)
---
Share this Product