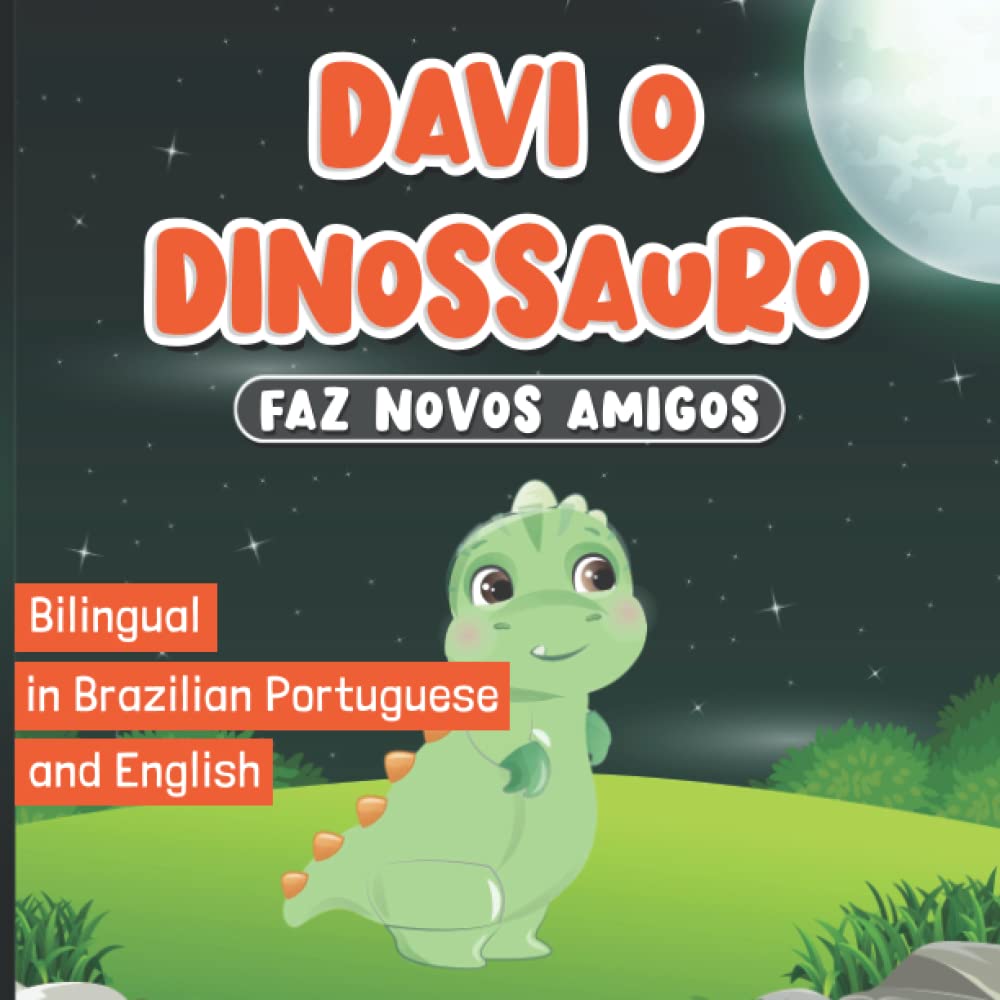 Davi o Dinossauro Faz Novos Amigos (Brazilian Portuguese-English)
---
by Claudia Publishings
This delightful children's book is a great read for young children, full of colorful images and memorable characters. It also carries an important message of acceptance that all children should learn, and is sure to become a huge favorite with your kids.

Winter is coming and Berta the Bear is getting ready to hibernate in her mountain cave. Little does she know, but at the bottom of her cave there is a dinosaur egg that has been waiting to hatch for millions of years. And now, with one clumsy movement, Berta breaks the egg and allows its inhabitant to go free.

Davi the dinosaur is a baby T-Rex, but it won't be long before he's fully grown, and when Berta wakes up from her sleep, she's terrified and runs away. Not understanding what is happening, Davi goes looking for someone who can be his friend. But the rabbits and bees aren't interested either, and they all run when they see him coming.

It will take a flood in the woods to give Davi the opportunity to show the other animals that they should never judge anyone by their appearance and that friendship is something everyone can enjoy.
Ages 3-7; 26 Pages; Paperback  (
21.59 x 0.18 x 21.59 cm)
---
Share this Product
---
More from this collection