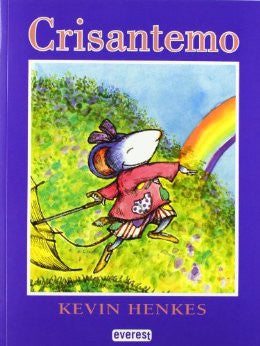 Crisantemo - Chrysanthemum (Spanish)
Language
Spanish
Descriptions
by Kevin Henke
A great book to start off the school year.
"Children will enjoy this wonderful story of a little mouse who loves her name until she begins school and is made fun of for it. It is a great way to start discussions on diversity in the classroom, how to treat people equally and nicely, and axcept everyone and anyone for who they are."
"One of the best bedtime stories for reading to little ones! Children love this book. I like other Kevin Henkes books, and have quite a collection."
A Crisantemo le encantaba su nombre hasta que fue a la escuela y todos se reÍ;an de Él. Pero un dÍa la profesora de musica dijo que le gustaba el nombre de Crisantemo...
Ages 5 and up; 32 Pages; Paperback (
8.1 x 0.2 x 10.6 inches)
---
Share this Product
---
---
More from this collection