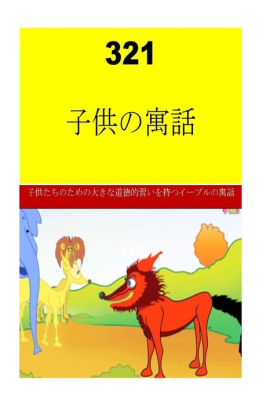 321 Children's Fables (Japanese)
---
by Miss Betty White

This book is a collection of fables written by a slave and storyteller who lived in

 


ancient Greece between 620 and 560 BC. These fairy tales are mostly animal tales with each ending having moral advice. His fables are some of the best known in the world.

 


Fairy tales remain a popular choice for the moral education of today's children. Many stories included in Aesop's Fables, such as "The Sick Deer", "The Boys and the Frogs","The Oxen and the Butchers", and "The Boy and the Nettles" are well known throughout the world.
In this book, there are about 321 fables written by Aesop and they are wanted by everyone. These stories teach moral lessons, often with animals. It is a pleasure to publish this new, high quality, and affordable edition.

Ages 5-12; 164 Pages; Paperback (

6.00 x 9.00) x 0.30 inch)


---
Share this Product
---
More from this collection