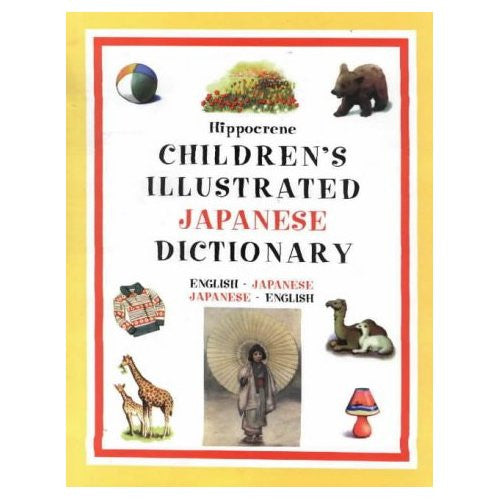 Hippocrene Children's Illustrated Japanese Dictionary (Japanese-English)
---
by Deborah Dumont


The latest in the dictionary series that gives children a fun first taste of a foreign language.




Designed to be the first foreign language dictionary for children ages 4-8

. 
500 illustrated entries.

Allows a child to make the connection between a picture and the word.

Entries consist of the word in English, its Japanese equivalent, and easy-to-use phonetic pronunciation.

The words included are for the people, animals, colors, numbers, and objects that children encounter every day.

"With their absorbent minds, infinite curiosities and terrific memories, young children have enormous capacities to master many languages. All they need is exposure and encouragment. The beautiful igames and clear presentation make this dictionary a wonderful tool for unlocking your child's multilingual potential."
Ages 4-8;  94 pages; Paperback
---
Share this Product
---
More from this collection